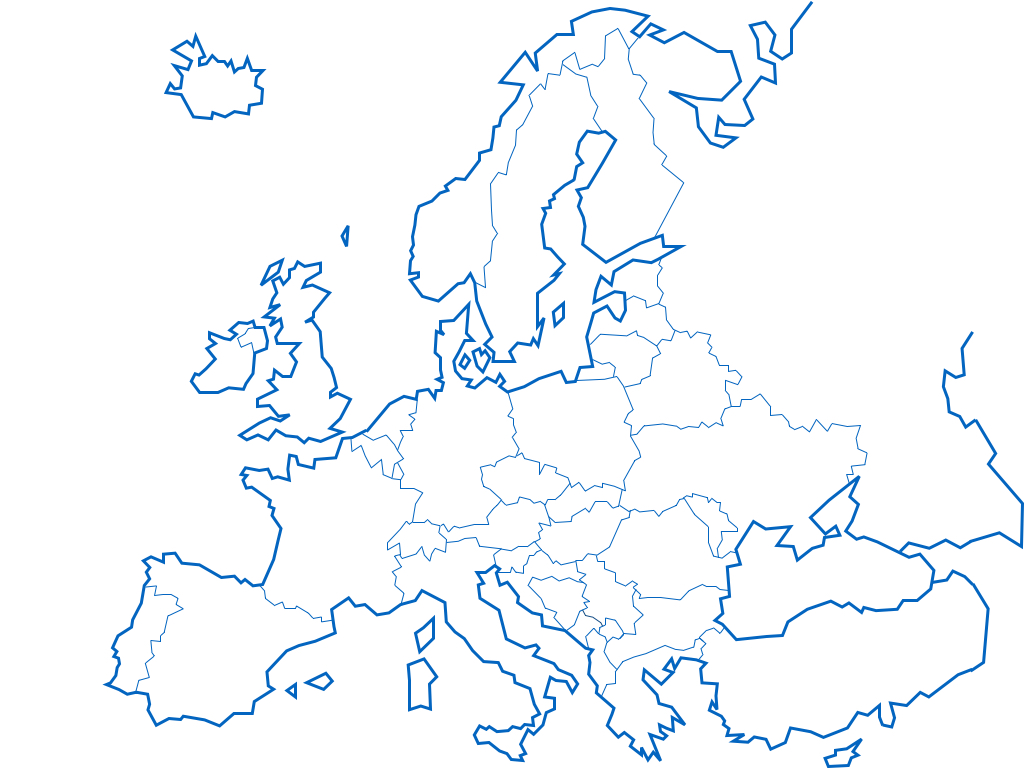 If you have ever wondered about studying abroad, you should know, that application process and course of education might significantly differ. That is why, we serve you with a few of the most important information concerning studying in European Union.
If you have ever wondered about studying abroad, you should know, that application process and course of education might significantly differ. That is why, we serve you with a few of the most important information concerning studying in European countries.
Briefly on a three-tier system
Within European boarders, there is unified Bologna Process, which is used to "harmonising the architecture of the European Higher Education system" by dividing higher education to three stages. So no matter where in Europe you will decide to study, you'll educate yourself under the Bologna Process.
∞ First Cycle - lasts typically three years (number of semesters might differ in certain study courses). First Cycle is usually awarding a bachelor degree.
∞ Second Cycle - one that might be undertaken only if you are awarder a bachelor degree, lasts typically 2 years (dependable on country and course might as well last one year). Usually awarding Master's degree.
∞ Third Cycle - that analogically, can be completed only if you have completed previous two. Lasts 4 years and is awarding an doctoral degree
Many universities offer as well the so-called sandwich degree, which is especially popular among students in UK. This given degree is being offering in two options, that differ in terms of degree achieved. While applying to sandwich degree a candidate has two options:
Four-year programme, that ends-up with a bachelor degree and one year of internship in chooses company, or an additional year of studying at the university in different country.
Five-year programme, that works on the exact-same rules as the four-year programme and ends-up with a master degree
Furthermore, especially in Poland, you can start a postgraduate studies, that work as a supplement of higher education. In order to start such a form of studies, dependable on university, you need to have the bachelor or master degree. Popular form of the postgraduate studies from mostly economy and business—oriented fields is the well-known MBA studies (Master of Business Administration).
In Europe MBA lasts in most of the cases 2 years, and dependable of your needs and work experience we can distinguish the following MBA courses:
Basic MBA
Executive -EMBA
Global Executive -GEMBA
Thematic MBAs
Recruitment Process
The recruitment process can differ in various European countries. Dependable on the course, or the country, your chooses school might ask you to send your portfolio, write an essay, or motivational letter, invite you for the interview, or write the so-called aptitude test. However, no matter the differences in the application process, in most of the EU countries, there is a rule of accepting all EU citizens, whenever they meet the entry requirements. Hence, when you will pass your baccalaureate well, proof that you are able to correctly communicate in foreign language and you will show that you are a good student-material, you won't have any hardship to meet the entry requirements. However pay attention to all deadlines that have to be met to send some documents for example, or languages in which those documents have to be prepared.
It is as well important to know the ECTS system. It is the international system of evaluation, that aims to illustrate the work you have put in each and every subject in order to be able to pass it. One academic year has a value of 60 ECTS points. In most of the cases, in the moment of getting your bachelor degree, you have 180 ECTS points in your account. This system works in the whole Europe, which means, that if you will decide to change your university, or country in which you are currently studying, you do not have to worry about the acceptance of previous years of your education. All necessary details concerning the recruitment process in various countries you will find using My-Studies.
Study in chooses foreign language
Beyond studying in the language of the country in which a university is located in, many universities offer their students to study in English, or any other foreign language. You can meet with the course, that requires from students the ability to speak in two languages, due to the bi-lingual course. However, you can as well met with the requirement of knowing the language used in the country in which the given university is located, regardless of the language in which you are going to study (for example Slovakia).
Studying abroad with the Erasmus programme
If you are uncertain whether you are ready to start studying abroad during your first year of higher education, it is worth-doing to get to know the Erasmus programme, and the universities you university is working with. The Erasmus program gives you the unique possibility to study abroad in any other European country. In most of the cases, the Erasmus program lasts one year, however dependable of the country and your transcript, you can get additional time abroad. Furthermore, if you are willing to study abroad beyond European boarders, you can have this possibility with the Erasmus+ programme, which is becoming very popular among students.
Important Documentation
Decision about studying abroad brings a few formalities that has to be done before your actually arrival in the foreign country. First and foremost, remember about a permit to stay in the country, which is necessary in each and every school, except schools in UK. If your expected stay extends three months, you should strive to get a document in local administration (department in the prefecture, police station, a regional authority for Foreigners). You will need an ID, certificate of enrolment, proof of health insurance and confirmation of sufficient means of subsistence .
If you have any additional questions concerning the recruitment procedure, send as a message to: biuro@my-studies.com. We will do everything to dispel your doubts.